Vehicle information system
The MAD Vehicle information system gives you quick information about the vehicle you want to machine. Click on the link to download the file which provides specific information about all vehicles that are in our database, such as minimum thickness of the discs or the need to use one of our accessories.
Open the next file and find all the information you need to use one of our machines; DA8700, DA2002 or the DA9000: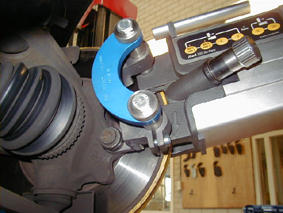 Advice for Silencer belt and height adjustment:
Install DA8700 from Wim Nell on Vimeo.