No more heavy lifting! Revolution in loading: The EasyLoad onboard loading system.
The Dutch suspension specialist and brake disk aligning equipment manufacturer MAD,introduces a smart solution for loading light commercial vehicles: the EasyLoad onboard loading system.
Do you recognize yourself in these kind of working situations? Contact us for a personalised advice.
The EasyLoad is set to drastically alter the daily routine for companies dealing with transport issues. From now on, heavy and difficult types of loads can be loaded and unloaded by just one person. Safely and quickly and with the minimum of effort.
New opportunities present themselves. What was until now extremely difficult to load, can be be handled with ease.
Invest in increased flexibility without costing the earth, and lighten the load for you and your personnel with the EasyLoad.
Eases lifting loads in and out and positioning them in the vehicle load area.
The EasyLoad stands out against all the other loading systems. Using the electrically powered extending boom you can easily lift loads up to 250 kg of even 500 kg and then position them in the loading area of the vehicle.
The boom and winch are operated electrically with a single press of the button. The handy mobile control unit can be operated very simply with one hand. You don't require any other equipment and you don't have to rely on the facilities available at the delivery point.
The EasyLoad is not only very reliable, but it's also very cleverly designed. There is special lifting gear available such as metal clamps, hoisting straps and slings for virtually every type of load. As well as drum clamps and pallet hooks, right through to hoisting magnets.
Spare the backbone of your business.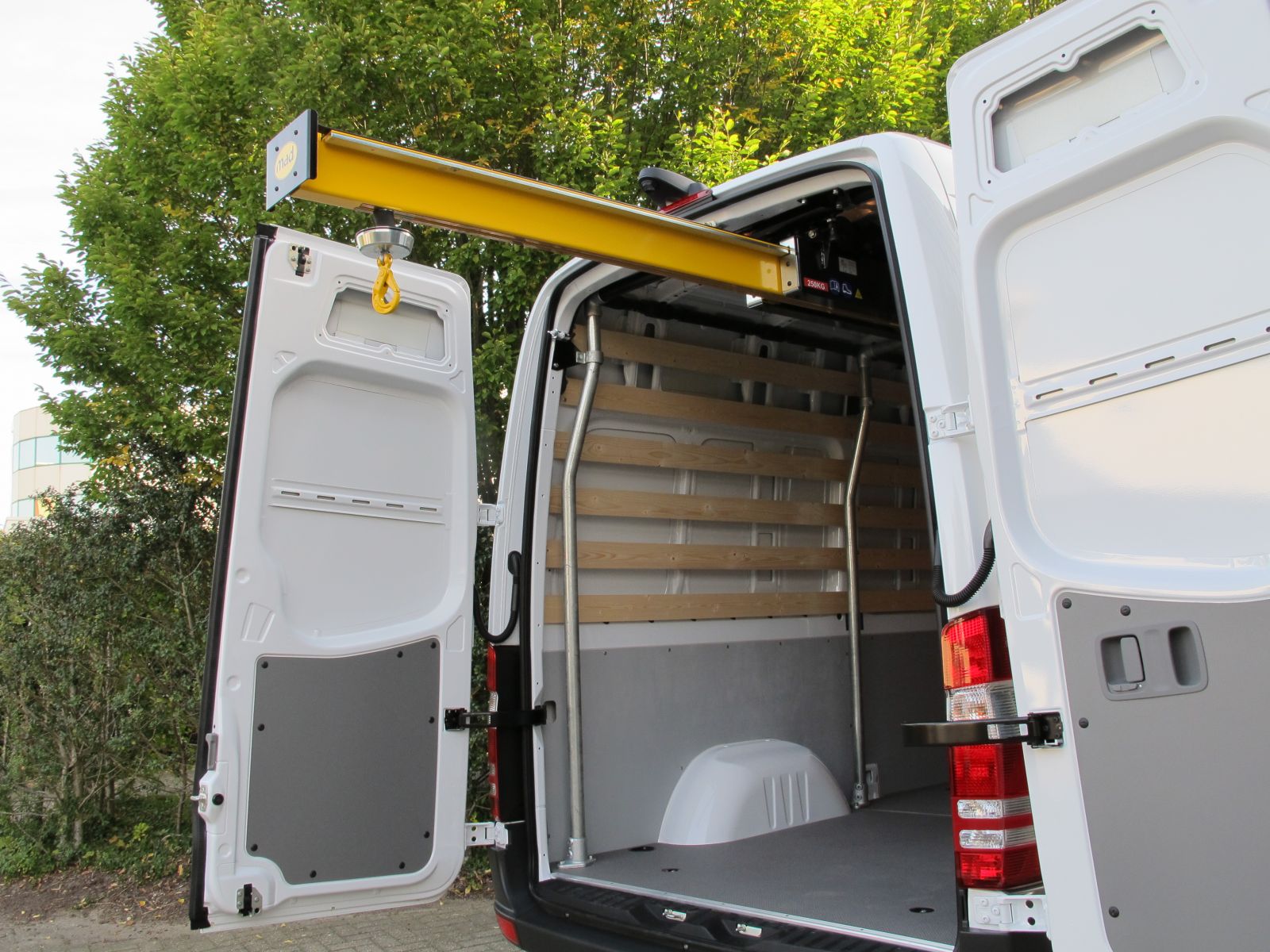 The EasyLoad relieves drivers and employees and helps avoid Health & Safety at Work problems. Especially the avoidance of back complaints which crop up as a rule with repeated lifting and sliding heavy loads.
The EasyLoad increases the flexibility and productivity of your fleet through improved loading capacity and vehicle deployment. In many situations a second man (driver's mate) is unnecessary.